Welcome to our holiday world
Holiday Club BELLEVUE****
Child-friendly services, bathing and wellness at the Bellevue, a true family hit at unbeatable prices and the variety of the region represent a truly exciting holiday opportunity.
Enjoy the magical location right on Walchsee with magnificent views of the Kaisergebirge mountains of Tyrol. A 4-star family paradise with double rooms, fully equipped studios, apartments and family suites for up to 8 people.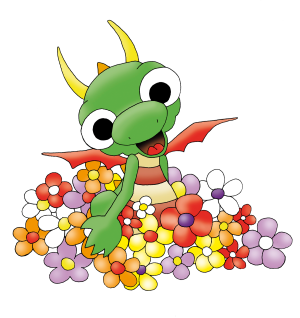 The Bellevue Family Hit
Children 11 and under, staying with their parents in the same hotel room, studio or apartment during specified season dates, are FREE:
Summer 2023
Winter 2023/24
Summer 2024
17.05.-24.06.2023
02.09.-04.11.2023
21.-26.12.2023
06.01.-02.04.2024
17.05.-06.07.2024
31.08.-03.12.2024
The Family Hit is available for up to 2 children (beginning with the youngest children).
Set prices outside of the Family Hit dates
Please note - outside of our Family Hit dates, the following set prices (on a sliding scale based on age) will apply:
Set price for the 3rd person staying in the same apartment/studio/room
ages 0 - 5: free (max. 2 children)
ages 06 - 11: € 25
ages 12 - 15: € 35
ages 16 - 18: € 45
ages 19 - 99: € 55
Price per child/teen/person and day in all accommodation categories and seasons
(from summer 2023, our set prices will increase by € 5 in each age category)
If you love adventure on land and water, you will definitely want to join the crew of "FILO" the Walchsee pirate and get ready for all kinds of adventures, big and small, with the BELLEVUE Kids' Club. We invite all the youngsters to get to know FILO and discover a whole world of fun and games.
The Kids' Club is open daily from Sunday to Friday. Naturally, all children who are guests of the BELLEVUE Holiday Club, and at least 3 years of age, are welcome to take part. Participation is free.
The Pirate Club
Step right into the Pirate Club. If you are hunting for adventures, on the land or out on the water, you should definitely pay a visit to the Bellevue Pirate Club where, together with "Filo", the Walchsee pirate, you will face many different challenges.
Then, together with Filo, enjoy lots of fun and games exploring the Play World of the Bellevue Holiday Club. The Pirate Club for our younger guests is open from Sunday to Friday. Marlies and Sandra are trained childcare providers, and also happen to be good friends with Filo. Both of them will lead you into a world full of adventures and surprises. Naturally, all children who are guests of the BELLEVUE Holiday Club, and at least 3 years of age, are welcome to take part. Participation is free!
Bellevue Tip
Childcare over the lunch hour is also available for participating children. Further information about our Pirate Club for kids is available at the Bellevue reception desk.
"Filo", our Walchsee pirate, also has a special space of his own – Pirate Land. A large play area with Softplay equipment where Filo invites kids ages 3 and up (no more than 1.3 m tall) to have fun with him.
The Family Advantages
spacious bathing world with indoor swimming pool & paddling pool for kids
big heated outdoor pool with children's paddling pool (only in summer)
broad sunbathing area right by lake Walchsee, clearly visible playground (summer only)
free bathing enjoyment and direct access to the warmest swimming lake in Tyrol, Walchsee
free Kids' Club with professional childcare and lunch for children 3 and older (Sun-Fri)
Kids' Disco (2 to 3 times a week)

Pirate Land (Softplay equipment for youngsters 3 and up, no more than 1.3 m tall; open evenings)
baby monitor available
opportunities to hang out laundry to dry
free WiFi in the hotel lobby and play area
washing machines & dryers for an additional fee
family-friendly restaurant - meals that also appeal to kids
children's sauna (open daily, adults must wear swimsuits)
Our Recreational Amenities
For the entire duration of your stay, you will have access to all the recreational amenities of our Holiday Club including a games and rec room, bowling lanes, table tennis and bikes to borrow for free (helmets not included). We also hold tournaments, so our motto is: prepare, train and win! We wish you lots of success!
For an additional fee, we also offer Bellevue guests the following game opportunities:
pool table
table soccer
air hockey
other electronic games.
The Creative Summer Workshop
Every year from the end of June until mid-September (Sunday to Friday), a colorful creativity program is offered to children of all ages. The "Creative Summer Workshop" organized by the Kaiserwinkl Holiday Region has received provincial awards for the diversity and educational value of its programs. As a guest of the BELLEVUE, you and your children have the opportunity to participate in the various activities.
Bellevue Tip
With the Kaiserwinkl Card, you receive up to a 50% discount on the participation fee for programs featured in the "Creative Summer Workshop" (pay EUR 6 rather than EUR 12 per event). We hope you have a lot of fun!